With traditional collars getting a new makeover, men today have more ways to communicate individual style with these dress shirts. The new dress shirt collar shapes and styles that often combine the traditional collars with contemporary variations and versions have helped revive the looks of dress shirts in the men's fashion wear industry.
With different types of collar styles available in the market, choosing the right type of collar is as important as choosing certain color or pattern. Men, who often ignore the collar style, often feel something amiss even after picking the right color, right contrast or right pattern dress shirt.
The collar remains the most standout feature in a dress shirt. A poor choice of the collar will not only make you feel like an odd man in the crowd, but will also ruin all the labor put into a custom-made suit and well – sheened shoes.
What should you do?
Choosing an appropriate color for casual wear or special occasion can speak a lot about your style and personality. To prevent any fashion faux pas or social mishaps in your busy schedule, learning about the different of collars can help you make the right choice. Take a look at some of the most common collar types that every gentleman should know about and have in 2016 listed below in this guide.
Button down collar
A common collar style most often seen in casual shirts, this type of collar is not those formal collar types and is a perfect option for men looking to leave their tie behind. The collar is attached to the shirt directly with the help of two small buttons.
The best option for casual events, this collar type is suitable to be worn with a tie or without it. Since the spread differs, you can choose to include or exclude wearing a tie.
Style tip: Wear a button down collar sans the tie and keep the top remain unbuttoned. For a bottom, choose to wear chino shorts with white sneakers. Leave the shirt untucked to stay comfortable during the summers.
Rounded or Club collar
One of the rarest and classic collar type, the rounded or club collar during the mid-1800s was part of the dress code of Eton College (Prince William and Harry school). This type of collar was soon adopted by golfers and mods who wish to be professed as belonging to this exclusive club.
Club or round collars are usually seen on made to order shirts. Men who want to look stylish are often seen sticking metallic pins that join two points by lying horizontally across the spread.
Style tip: Wear wearing this collar type shirt; avoid pinning the collar without wearing a necktie. If the collar includes eyelets for collar bar, avoid wearing the shirt devoid of a collar bar and necktie.
The Forward or Straight point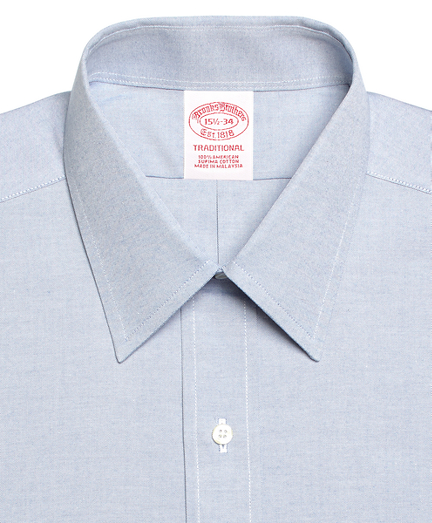 A straight point cut uses straight lines and has a pointed end. It is a balanced collar type that is suitable for both casual as well as formal attire. One of the disguised features of this collar type is that it has small spreads and goes weel by nearly all lapel styles (notch, peak or shawl)
A type of collar associated with traditional men's shirt, this collar type is a perfect option for all kinds of events- weddings, office meetings or smart casual appointments.
Style tip: Men looking to wear this color type with a tie can opt for a smaller knot (four- in – a -hand). However, if want a dressed – down aesthetic look, ditch the tie and wear it with chino trousers, snug blazer, and sockless brogues.
Tab Collar
This type of collar is a favorite choice for bespoke – taste men are looking for something that helps them achieve a traditional look. A shorter adaptation of the forward point collar, this collar type uses a small tab that extends from the center of each point, which is usually set together using a hoop- and loop closure – at the back of the tie. The primary purpose of this collar is to endorse the tie knot.
Style Tip: Wear a tab collar dress shirt with medium woven width tie in light cotton or silk. Ensure that the knot is small. This type of collar works best with four- in hand knot. Wear the dress shirt with a jacket or bespoke suit and never ever wear it without a tie.
The Cut or Spread Away Collar
A distinguished feature of this collar type is that it has the spread that is wide apart (where two points meet). This collar type is an ideal option all those men looking to achieve a super sophisticated look.
A spread and cutaway collar shirt is a great option for formal wear. For a more traditional look, choose to wear it with a bigger tie knot, such as full Windsor or half-Windsor. However, if you do not want a super formal look, try wearing it with small ties.
Style Tip: Sport the shirt with cut away collar with a tie combined with jeans and loafers. Avoid wearing a tie.
Wing Tip Collar
A formal type of collar, the wing tip is specially designed to house bow tie with elegance. It is basically a short shirt collar featuring two wings in the front. Generally, it is worn with a tuxedo.
Wing tip collar shirts are usually worn in those dapper black-tie events. Available in crispy white cotton poplin, this type of collar shirts are not commonly found in a wardrobe unless you are planning to attend an English aristocrat's wedding or frequent the Oscars.
Conclusion
Although there may be a certain code of rules for wearing a dress shirt collar( be it the spread with Windsor knot tie or wing tip for bow ties) it is essential that you experiment around with the collars types(opting for a no tie look or interchanging the various tie widths) according to the event you are required to attend.
To remain elegant and trendy, take the advice of stylish men and then apply your discretion. Always remember, to select the correct dress shirt collar, it is important that you develop your individual sense of style.